BOSS IS NOW LIVE!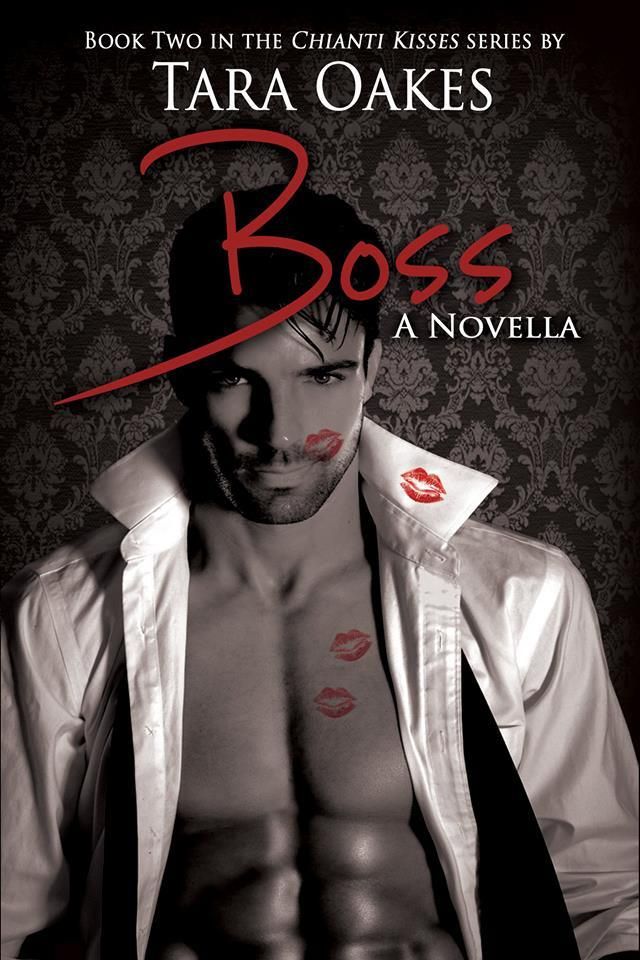 ******This book is intended for mature audiences, over 18 years of age This book is a sequel, Book 2 in the Chianti Kisses series. Everybody expects something of Dom, they have his entire life. His family expects HIM to lead, provide, and support them. His company and employees expect him to keep their business successful, intact. His wife, V, expects him to be the beST man he can be. And then there are the expectations of his father and his "associates." Dom's father, although long past, had left unfulfilled expectations of his own. Everything he built, bled for, killed for... died for, was left in Dom's hands. Dom tried to change things, set things straight, atone for the sins of his father and father-in-law. But, it hasn't been easy. Many others benefitted from his business dealings, and aren't willing to loose them so easily. Emilio Rizzo has vowed to keep things the way they were. He's waged a war to take full control from Dom, with no concern for the toll it will take on everyone involved. Innocents will be harmed, lives will will be taken, and hard-earned progress will be lost unless Dom steps in and fights the way he was born to. Someone will be disappointed. Will it be his family, his employees, his father, or his beloved V, when he becomes... BOSS. If you'd like to purchase Boss, feel free to grab your copy here:
http://www.amazon.com/gp/product/B00RUMJXD6?ie=UTF8&camp=1789&creativeASIN=B00RUMJXD6&linkCode=xm2&tag=wotumeon-20
Boss is book two in Chianti Kisses series and focuses a great deal on Dom's point of view. As we know from the end of Baby V, both families have a history with the mob and Dom and John have worked hard to separate the family business from that. With Rizzo being arrested in Baby V, it looks as though it could finally happen. However, that would just be too easy don't you think? There is a threat against a family member and Dom does what he feels he must to keep his family safe. I personally don't understand why he makes future decisions concerning this, but I'm sure the author has her reasons.
I enjoyed this book very much. V is a strong Italian woman and that mirrors my family closely. We Italian females aren't to be messed with! Dom is an uber alpha male and he would like his wife to listen to him without question, yeah right! The characters from book one appear in book two and we get to see more of their lives. A few new characters are introduced, and I have to say I'm liking Carmine! The foundation for book three is laid out in this book and it looks to be interesting. There are some shocking revelations made, which is always good for a plot. In true Tara Oaks fashion, there is plenty of steamy sex. I give this book 4 stars with 3 hands down the pants.
"I didn't see any possible outcome that didn't involve him walking away bruised and battered or her walking away knocked up."
BOSS TRAILER
OTHER BOOKS BY TARA OAKES
http://www.amazon.com/gp/product/B00LVI12WU?ie=UTF8&camp=1789&creativeASIN=B00LVI12WU&linkCode=xm2&tag=wotumeon-20
http://www.amazon.com/gp/product/B00N2YJSPY?ie=UTF8&camp=1789&creativeASIN=B00N2YJSPY&linkCode=xm2&tag=wotumeon-20
http://www.amazon.com/gp/product/B00O0FVICK?ie=UTF8&camp=1789&creativeASIN=B00O0FVICK&linkCode=xm2&tag=wotumeon-20
http://www.amazon.com/gp/product/B00QJQ7L1U?ie=UTF8&camp=1789&creativeASIN=B00QJQ7L1U&linkCode=xm2&tag=wotumeon-20
LEARN MORE ABOUT TARA
Tara is a thirty something newbie author from Long Island, New York. She's a voracious reader, a passionate writer and obsessive junk T.V. aficionado. When she's not doing one of those three things she is attempting to garden, hanging with her hubby or partaking in some retail therapy. She enjoys connecting with her readers and is having a blast entering into this new world of publishing.

FIND TARA ONLINE